↓
2020—2021
Gillette
Facial Unlock
↗Campaign
↗Promo
↗Proposal

Gillette Facial Unlock: Um bot que fornece
dados gratuitos para os fãs de futebol
assistirem às partidas em seus celulares.
Com um detalhe: para obter os dados,
você precisa se barbear.
Gillette Facial Unlock: An bot that gives free data
to soccer fans watch the matches in their cellphones.
But wait: To get the data you have to change your beard style.
AD → Caio Cardoso
CW → João Freire
CD → Guilherme Rex, Rodrigo Tortima
No change? No game.
↗Posters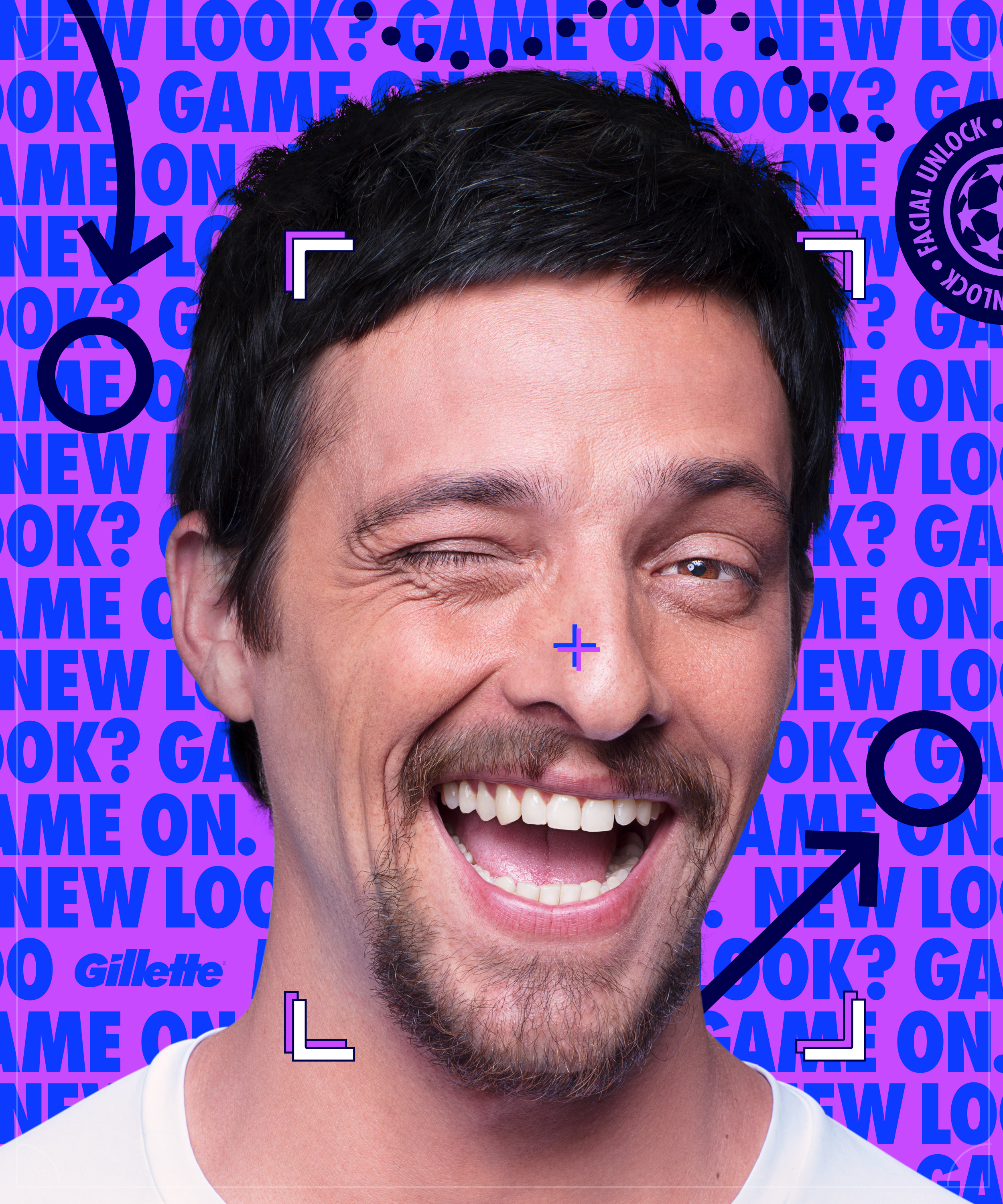 New look? Game on.
↗Visual ID