↓

2012—2013
C&A
Look Block
↗Promo
↗Activation
↗App
Criamos um aplicativo que bloqueava
as peças de roupa que você comprava,
tornando-as indisponíveis para
todos os seus amigos no facebook.
We created an app that blocked the pieces of clothing you bought,
making them unavailable to all your facebook friends.
AD → Caio Cardoso, Estela Padilha, Marcelo Bruzzesi

CW → Marcelo Páscoa, Vinicius Malinoski, Hélio Marques
CD → Ricardo Tronquini, Moacyr Netto, Cristian Mazzeo
Congratulations!
This piece is yours
and nobody else's.

↗app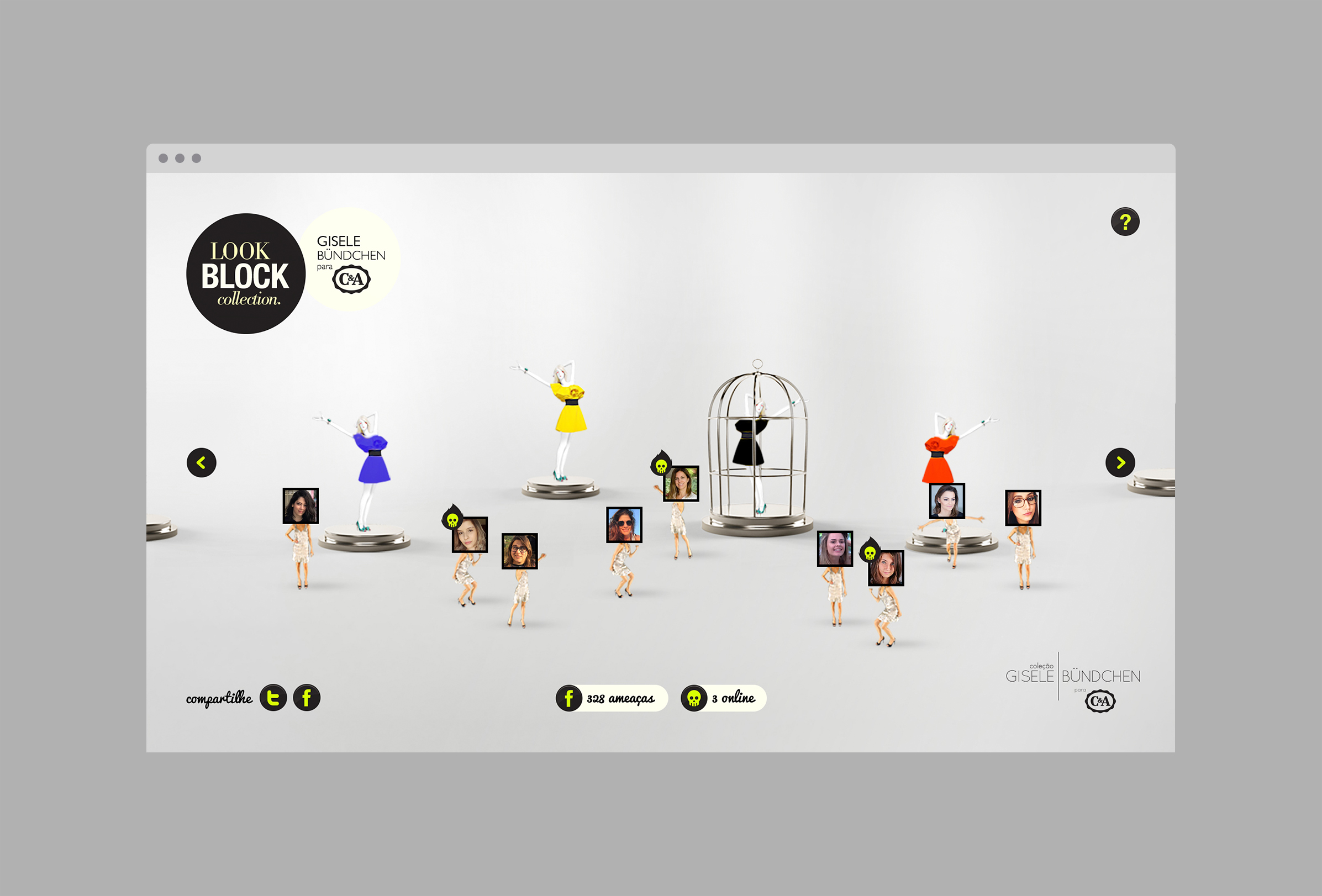 Look Block
Collection

↗visual